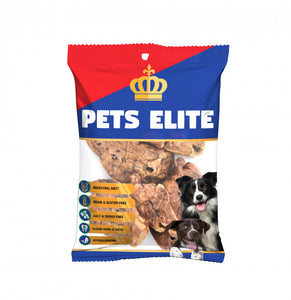 Pets Elite Puppy Chews
R 3000

R 30.00
Tax included.
---
---
Softer and spongy treat which makes it easier to chew than the other treats -- ideal for puppies and smaller breeds. But larger breeds enjoy it just as much! Available in the following :-
Puppy Chews Loose
Puppy Chews Packed
Puppy Bites small pack
Ideal for Puppies and smaller breeds.